The Los Angeles Community College District (LACCD) through its Office of Economic & Workforce Development has deployed this initiative to focus on the exploding mobile app trend. In collaboration with Microsoft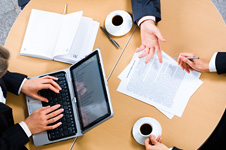 technical leaders and advisors, LACCD is poised to expand awareness on emerging technologies and provide assistance to its community college stakeholders who want to develop mobile app Career & Technical Education (CTE) programs.
To find out more about this college system initiative, please contact us or attend an upcoming event.


News & Events
January 2010
Development of CalAppsCrew Project
July 2012
Strategic Planning Meeting

Nov 30, 2012
Windows 8 Unleashed,
Los Angeles Developers Event

Spring 2013
AT & T / Blackberry "Hack-a-Thon", (hosted at the VDK Campus)

May 2013
NexTrend in LA 2013