The Small Business Dream Center
This program is an extensive economic and workforce development initiative that helps small businesses and nascent entrepreneurs to create jobs and strengthen local economies. It is a center that offers business counseling and training workshops to small business entreprenuers and prospective new start-up businesses.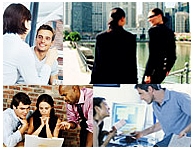 Services Provided
The center, in coordination with federal, state, local and private sector resources, delivers management and technical assistance to small businesses and entrepreneurs. It provides assistance and referral services to financial packaging, business plans, manufacturing processes & improvements strategies, government grant procurement & contracting, international trade development, and a variety of other business-related services that can help increase the success of a small business venture.